42" Virtual Screen Personal 2D/3D Viewer Video Glasses Cinema Theater 16:9 with AV-In hot deal supplied in our online store, now you can enjoy them with the lowest price and first-class quality.
Features
This mini portable personal 3D Viewer Video Glasses includes two pieces of high-grade LCD displays can offer you super-big virtual screen up to 42inc
It supports the resolution up to 432 * 246(WQVGA), wide screen ratio: 16:9.
And the included elastic nose pad and titanium alloy bracket let you stably and comfortably wear the 3D Viewer.
With this product, you can greatly enjoy your favorite videos and movies.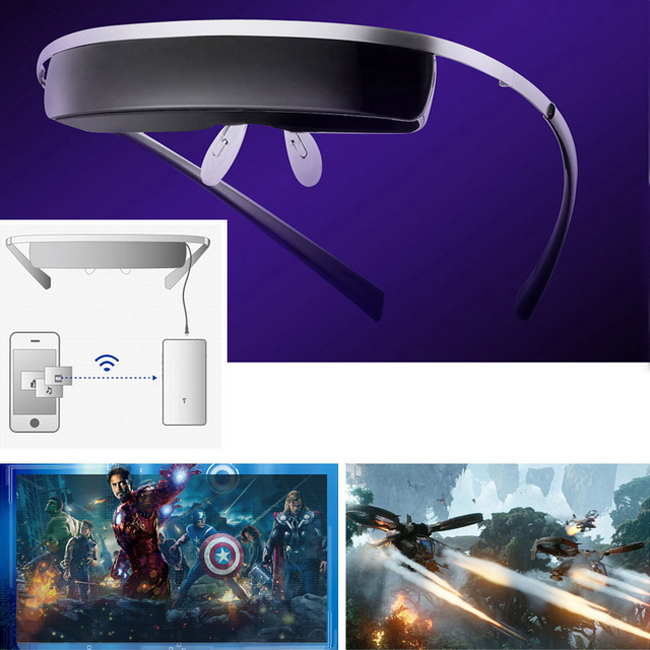 Features:

About 3D Viewer:
Model Number:Vision700.
Display: Two pieces of TFT LCD displays.
Resolution: 432 * 246 (WQVGA).
Screen Ratio: 16:9.
Bits of Color: 24
Viewing size: 42" virtual screen at 2.0 meter's distance.
FOV: 30° diagonal
With Elastic Nose pad.
With Titanium Alloy Bracket.
2D / 3D: 2D or 3D Display (Side by Side).
Signal: CVBS (NTSC / PAL / SECAM)
Applications:
Watch movies with iPod,iPhone,iPad, MP4,MP5, PMP, DVD,and other multimedia players
Watch video with TV Set,Portable TV Receiver,Mobile Phone with AV out
Any other devices with AV out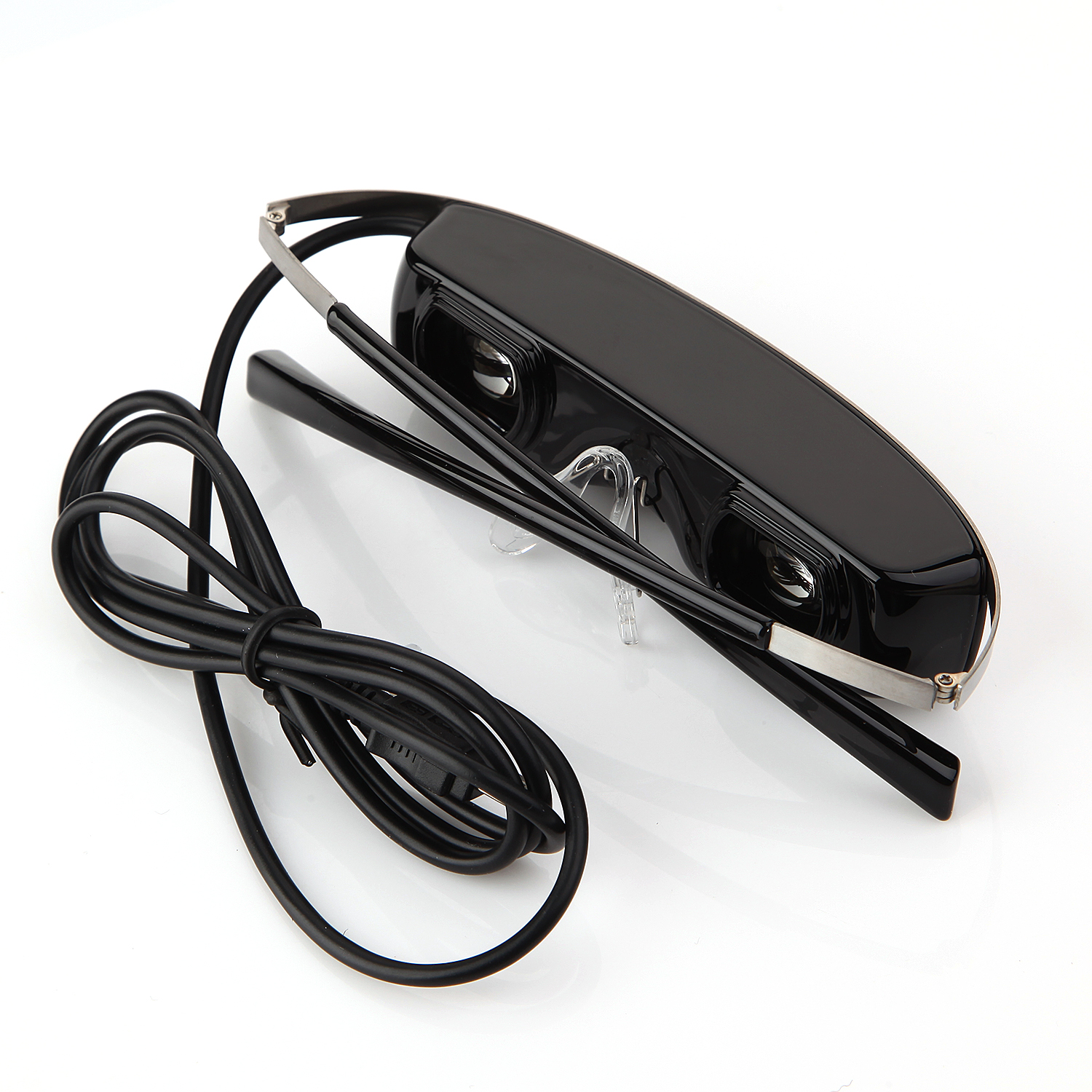 About Converter for 3D Viewer:
Signal:CVBS(PAL/NTSC/SECAM)
Display: 2D/3D
Battery:900mAh,3 hour's charging time(max)
Adapter: Input: AC100-240V 50/60Hz; Output: DC 5V 1000mA
Power on Indicator: White LED on
Charging indicator: Red LED on while charging, Green LED on when charging completed
Applications: Work with any display module or viewer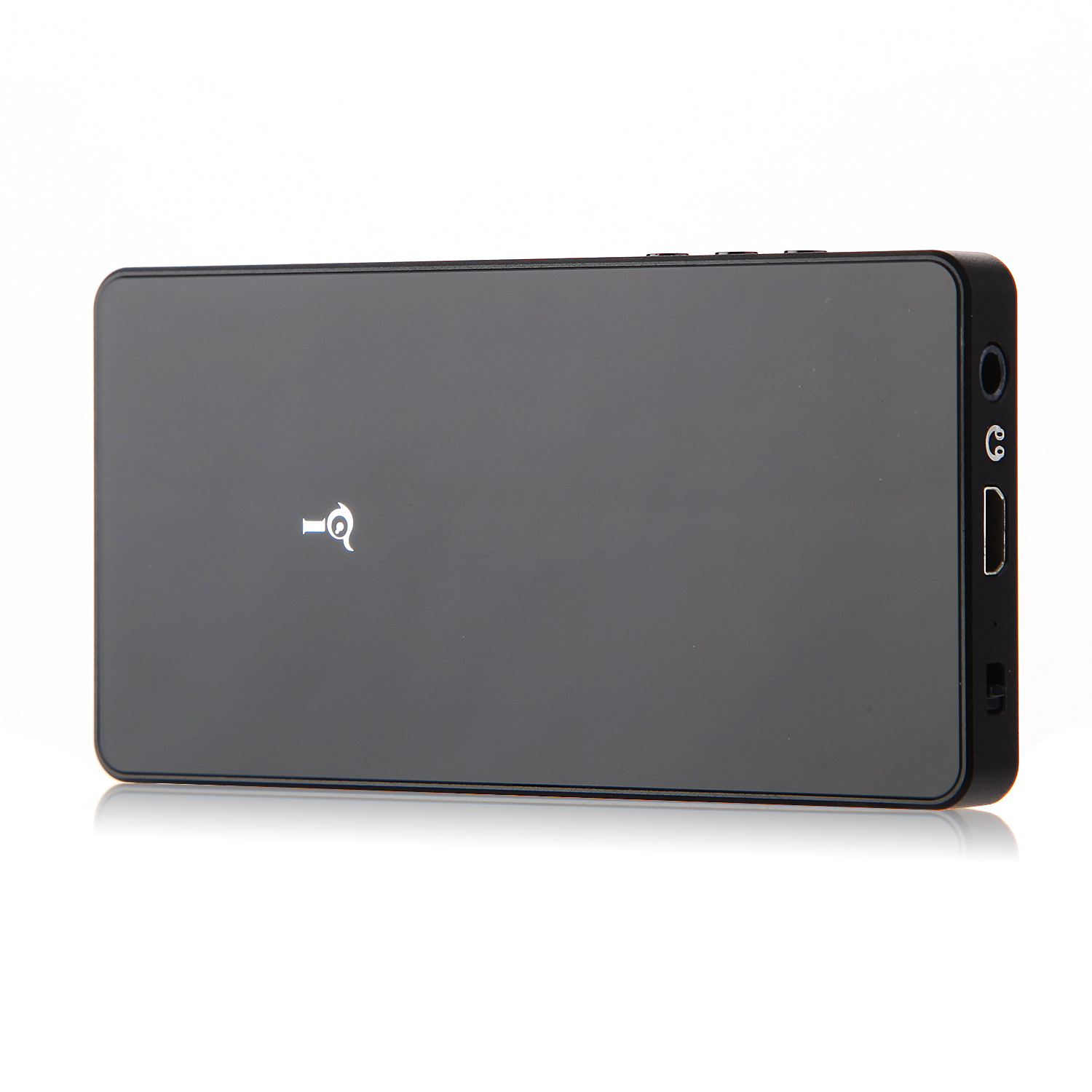 Specifications:
Glasses Type: Video Glasses
Color: Black Silver
Main item size: 120 x 55 x 30mm / 4.72 x 2.17 x 1.18in (3D Viewer);
92 x 47 x 9mm / 3.62 x 1.85 x 0.35in (Converter)
Main item weight: 70g (3D Viewer);
59g (Converter)
Package size: 192 x 96 x 75m / 7.68 x 3.78 x 2.95in
Package weight: 685g

Package list:

1 x Personal 3D Viewer
1 x Converter for 3D Viewer
1 x USB Charger Cable
1 x AC Adapter
1 x Audio cable
1 x Wired Earphone
2 x English User's Manual (The one for 3D Viewer, the other for Converter)