Flyshark iLepo 360 Foldable Metal Ultra-thin Bluetooth Keyboard Remote Camera White whoelsae from China facotry supplied in our online store, now you can enjoy them with the lowest price and first-class quality.
Features
A fashionable, Ultra slim and light, foldable Bluetooth keyboard, specially for your smart devices



Flyshark Keyboard is an ultrathin folding keyboard, fashion and new in design.
It is workable with both IOS and Android system.
You can use it everywhere by carrying it in your pocket, and enjoy quick and smooth input with the full size keyboard.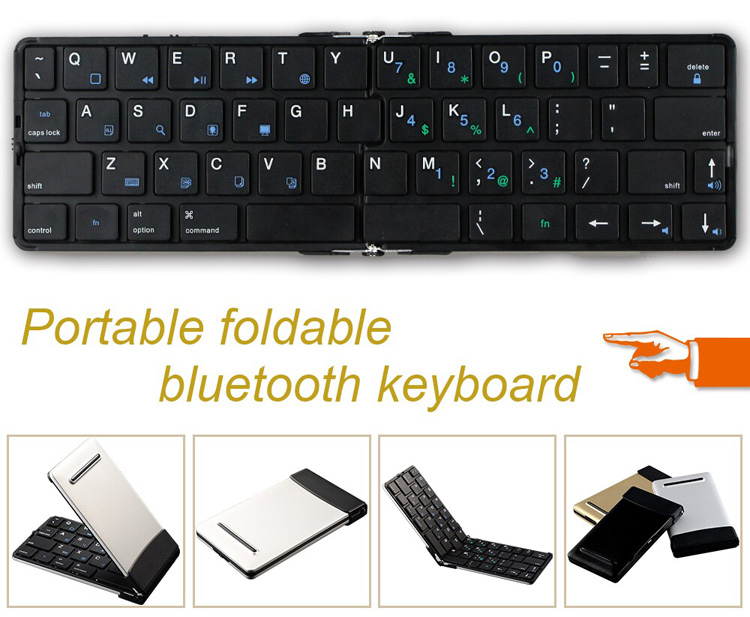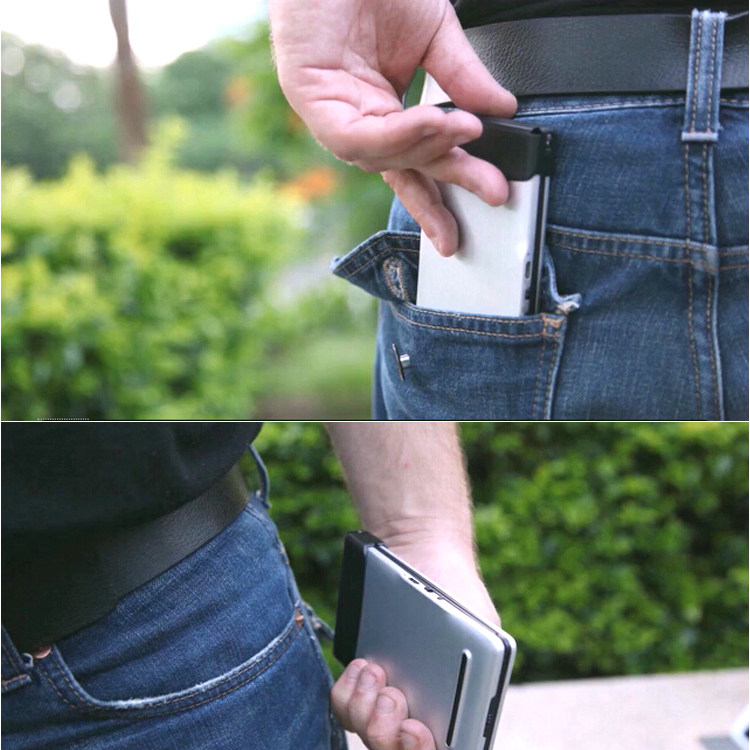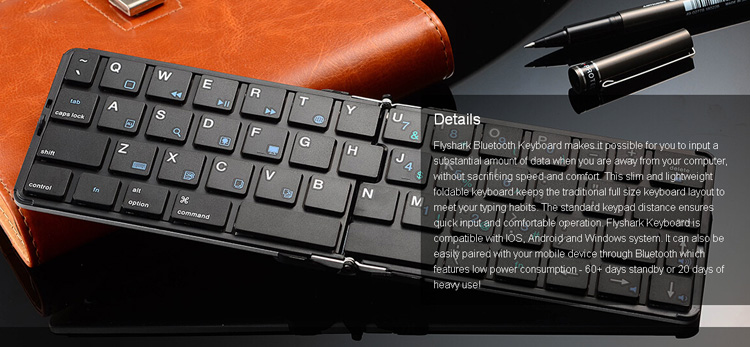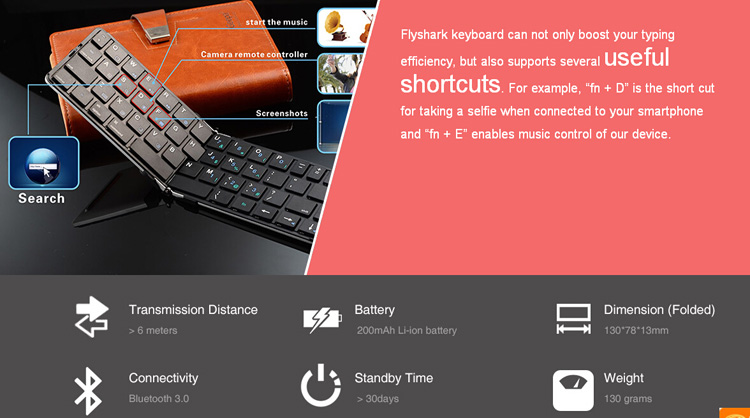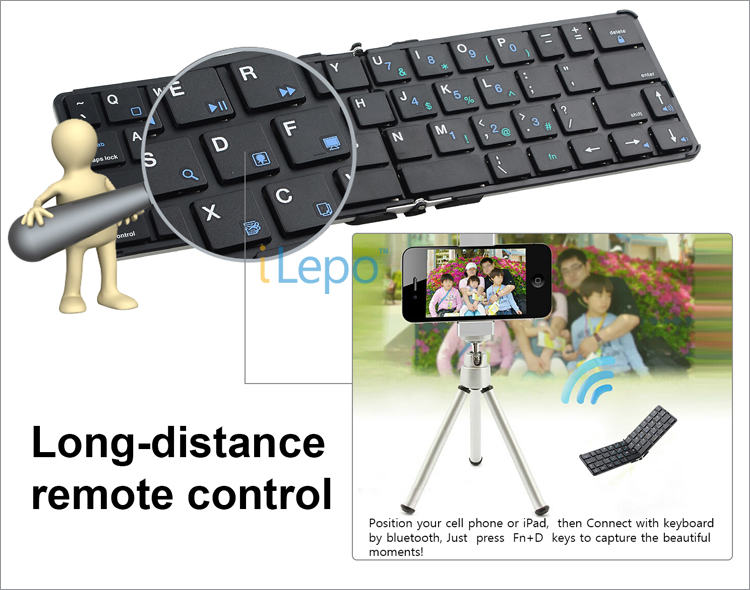 Flyshark Keyboard is a best carry-on keyboard. It is fashion and new in outer design. Aluminum alloy shell makes it strong and light, and very convenient to put in your pocket. The full size keyboard, scissors kick construction and originally connected key layout enable you to enjoy high input efficiency. Flyshark Keyboard connects your mobile phone and tablet PC easily for you to use at any leisure time.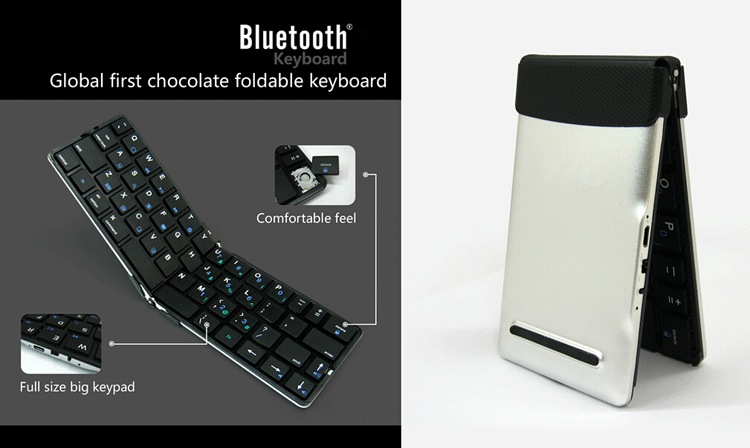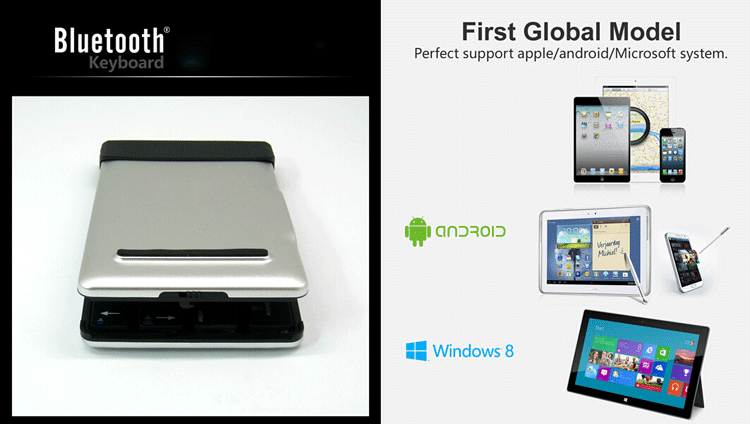 Flyshark keyboard is made with Broadcom Bluetooth chip, which is low in power consumption, and guarantee long time of use in your trip.
Compared with mobile phone, tablet PC, desktop and laptop computer for your feel and input efficiency, it enables you to enjoy high work efficiency and comfortable practice.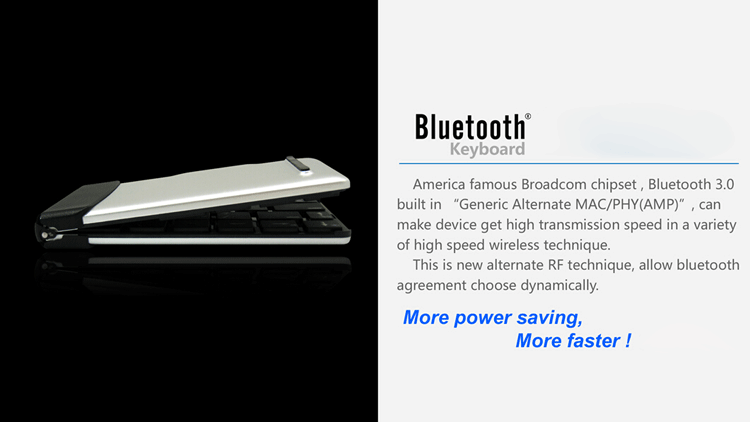 Flyshark Keyboard is an excellent design, in the pursuit of light and slim weight and pocket size. It can be easily folded for you to carry without feeling burden. We have conducted strict selection and consideration in both design scheme and raw material to make it have all convenience performance.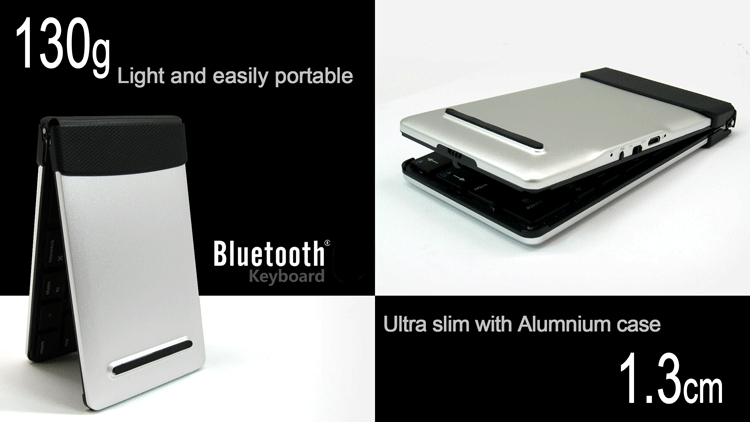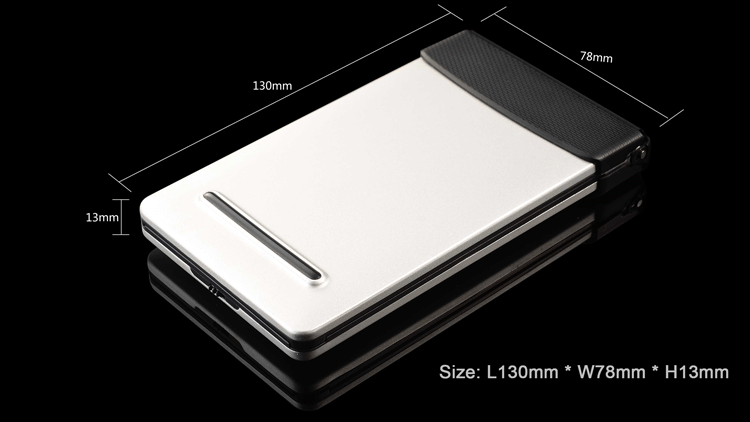 Flyshark Bluetooth keyboard layout and functions.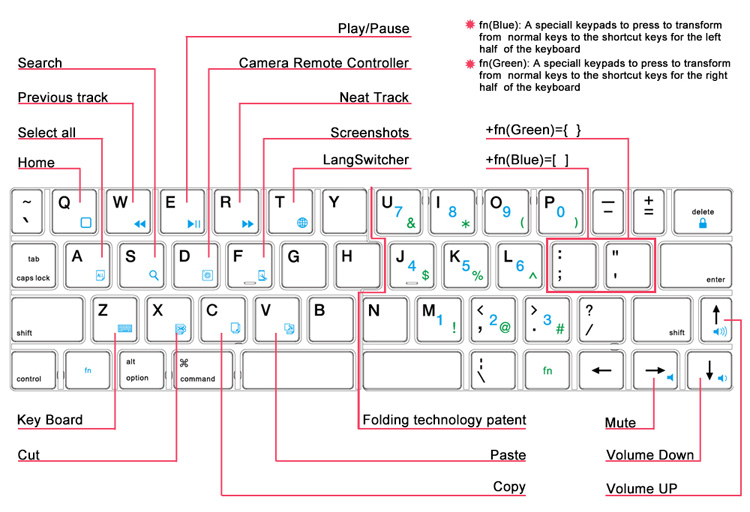 User Manual