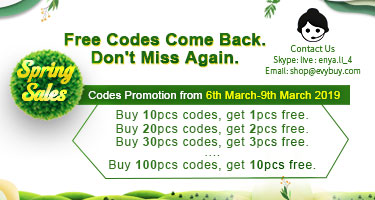 Andorid Box Amlogic Chip
Andorid Box Amlogic Chip
Amlogic (sometimes spelled AMLogic) is an American technology company, originally founded in the US as Amlogic Inc.[2] and is predominantly focused on designing and selling SoC (System on Chip)integrated circuits.[2] Like most fabless companies in the industry, the company outsources the actual manufacturing of its chips to third-party independent chip manufacturers such as TSMC. Its main target applications as of 2014 are entertainment devices such as Android-based TV and IPTV/OTT set-top boxes, media dongles, smart TVs and tablets.[1][2] It has offices in Shanghai, Beijing, Shenzhen, Taipei, Hong Kong, and Santa Clara, California.[3]
The company was founded in 1995 in Silicon Valley.[2] It developed Video CD player chips and later chips for DVD players and other applications involving MPEG2 decoding.[4] Amlogic was involved in the creation of the HVD (High-Definition Versatile Disc) standard promoted in China as an alternative to DVD video disks used in DVD players.[5] The company was a player in the developing Chinese tablet processor market since 2010-2013.[6][7]
Amlogic is an ARM licensee[8][9] and uses the ARM architecture in the majority of its products as of 2014. According to a joint press release with ARM in 2013, it was the first company to use ARM's Mali-450 GPU in a configuration with six cores or more.[10]
Amlogic also offers SoC products (S802, S805, and S812) specifically targeting Android TV boxes and OTT set-top boxes (which are variations of similar SoCs in the M series targeting tablets).[23]
Amlogic S802

- Similar to M802, quad-core ARM Cortex A9-based SoC with

ARM Mali-450 MP6

GPU.[16][23]
Amlogic S805

- A low cost SoC similar to M805 with quad-core

ARM Cortex A5-based SoC with Mali-450 MP2 GPU[24]

running at 500 MHz,[16]

with hardware support for HEVC/H.265 decoding up to 1080p.[23]
Amlogic S812

- Quad-core ARM Cortex A9-based SoC with

ARM Mali-450 MP8

GPU running at 600 MHz[16]

with hardware support for HEVC/H.265 decoding up to 4K.[23]
Products using Amlogic's S802 include Xiaomi's Mi Box Pro,[25] Baidu's Shadow Stick 3,[26] Tronsmart's Vega Elite S89,[27] and the MINIX NEO X8-H.[28]
Products using Amlogic's S805 SoC, which provides a low-cost solution for supporting HEVC/H.265 playback, include MXQ S85,[29] RikoMagic MK05[30] MINIX NEO X6,[31] and Hardkernel's ODROID-C1 development board.[24]
---